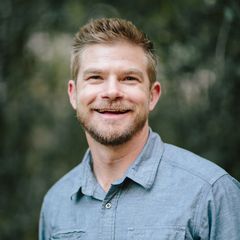 Chad Myers
Rinu Real Estate
5.0

44 reviews
Years of Experience
Years of Experience
11
Total Properties Sold
Properties Sold
83
Avg. Price Point
Avg. Price
$1.75M

SoldNest Guaranteed

About Chad
Chad West Myers, founder and owner of Rinu Real Estate, is a seasoned, straightforward Silicon Valley expert, ready to help clients navigate the South Bay real estate market and see the whole picture with a sharp eye and authentic smile.

For Chad, the art and business of homes is second nature. Growing up in Silicon Valley, Chad's father began buying, remodeling, and selling homes long before the explosion of growth and property values. Chad learned how to build houses long before he learned how to sell them. Growing up the son of a builder also meant frequent relocation and living in Silicon Valley's different neighborhoods and cities. This immersive tour of the Bay Area gave Chad a unique knowledge of the region, and it taught him the value of home.

Chad understands how emotional buying property in Northern California can be, but he's a ready guide, having lived through the buying and selling process many different times. Rinu Real Estate exists to point people toward the best properties and investment outcomes with professionalism, authenticity, and dedication to the client. Chad is fiercely dedicated to helping his customers see the whole picture, from the literal integrity of the property, to the financial integrity of the deal.

The word "Rinu" is not just a clever marketing re-spelling of "renew." It's an old Manx word for a mountain ridgeline or a high vantage point. Chad chose this as the name for his business because it represents a locale where one can see the whole picture, unobstructed.

Chad's life centers around more than just work, and you'll often find him, his wife Lara, and their two children camping, biking, boating, or hanging out in their Saratoga backyard playing with their dogs.
Chad's reputable track record
Properties sold
Chad has outsold the average listing agent in Santa Clara County by a ratio of about 2:1 in the last 3 years.
Representing the seller only
Chad has a proven track record of only representing the seller (and not the seller & buyer in the same transaction), a strong indicator showing they prioritize their clients best interests over a higher commission.
Other top-producing agents:

85%

of homes sold
Sold to list price ratio
Compared to other top-producing agents, Chad's sold to list price ratio indicates they don't intentionally over or underprice the homes they sell.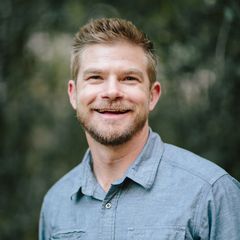 106%
Chad Myers' recent home sales
Chad West Myers
Rinu Real Estate
4 beds 2 baths
1,665 Sq. Ft.
1904 Serge Ave
San Jose, CA 95130
Chad West Myers
Rinu Real Estate
3 beds 3 baths
1,571 Sq. Ft.
2302 Kenwood Ave
San Jose, CA 95128
Chad West Myers
Rinu Real Estate
2 beds 1 bath
806 Sq. Ft.
2367 Walnut Grove Ave
San Jose, CA 95128
Chad West Myers
Rinu Real Estate
4 beds 4 baths
1,678 Sq. Ft.
1421 Searcy Dr
San Jose, CA 95118
Chad West Myers
Rinu Real Estate
2 beds 2 baths
948 Sq. Ft.
705 Cypress Ln
Campbell, CA 95008
Chad West Myers
Rinu Real Estate
5 beds 4 baths
3,012 Sq. Ft.
318 Pacheco Ave
Santa Cruz, CA 95062
Chad West Myers
Rinu Real Estate
3 beds 3 baths
1,874 Sq. Ft.
190 S 1st St
Campbell, CA 95008
Chad West Myers
Rinu Real Estate
4 beds 3 baths
2,129 Sq. Ft.
2034 Margot Pl
San Jose, CA 95125
Chad West Myers
Rinu Real Estate
3 beds 2 baths
1,414 Sq. Ft.
5650 Waltrip Ln
San Jose, CA 95118
Where Chad sells real estate
Chad primarily sells properties in the following cities...
San Jose
Cupertino
Mountain View
Los Altos
Sunnyvale
Saratoga
Campbell
Santa Clara
Los Gatos
What do clients say about Chad Myers?

We've analyzed 44 online reviews about Chad. Here are what some of their past selling clients had to say...
helping us sell our home quickly and painlessly
He was knowledgeable, personable, professional, caring and on top of details.
impossible task as easy as it could have been
sense of care and compassion
I highly recommend Chad Myers realtor for selling your home
Chad has proven to be an exceptional agent.
Chad's background and knowledge in construction were a huge asset in the whole process.
Chad went way above and beyond to get the deal done.
very responsive and accurate in all of our dealings
professional and wonderful he was to work with
Chad is, in a nutshell, wonderful
made the entire process as seamless as possible
Knowledgeable, very trustworthy, great communicator
Professional Info

Rinu Real Estate
15166 Los Gatos Blvd
Los Gatos, CA 95032

License #01914903

LinkedIn

Point Loma Nazarene University – BA Media Communication
Get Chad's consultation
Learn about Chad's marketing plan, key tips to prep your home, and their expert opinion about your estimated selling price.