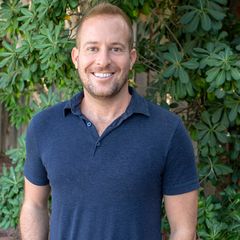 Jim Holt
Elevate Group
4.8

441 reviews
Years of Experience
Years of Experience
17
Total Properties Sold
Properties Sold
100
Avg. Price Point
Avg. Price
$1.48M

SoldNest Guaranteed

About Jim
Jim Holt is one of Sillicon Valley's premier realtors. Within 4 years of entering the industry and before the age of 30, he was listed in The Wall Street Journal's Top 100 Agents in the US. He started his career at Coldwell Banker where he was taught a solid foundation of what being a service-oriented agent means. He then moved on to Redfin, a company that has helped integrate technology into an at times archaic industry, where he took over and led their Silicon Valley market to great growth. Wanting to refocus on his level of customer service, he then moved on to Keller Williams where he began to build a team of impressive agents. Jim then decided to join forces with , where he continues to lead his team, combining the best in technology and customer service in Silicon Valley! A bit more about Jim from his own perspective:

"I have always struggled in saying I 'sell' real estate. I struggle with it as I've never associated myself with the word 'salesman.' I guess that word just summons up an unpleasant image in my mind. Instead, I view myself as a smiling, upbeat, and approachable real estate expert that views the industry from a perspective of listening, educating, and communicating being of utmost importance. Each of these ideals are paramount in all interactions with my clients. As a result, my goal is to consistently be a confidant, a knowledgable advisor, and even a comforting friend when tough decisions need to be made. Beyond yearning for delivering the best customer service possible, I am a research freak! With an education background in math and computer science at Stanford, technology and numbers play an enormous role in my life. When not responding to clients at a lightning speed, you will likely find me analyzing past sales, current trends, and probably contemplating future trends. Yes, I am a bit of a geek — but a geek that knows the industry inside and out and hopes to help teach you along the way, too."
Jim's reputable track record
Properties sold
Jim has outsold the average listing agent in Santa Clara County by a ratio of about 5:1 in the last 3 years.
Representing the seller only
Jim has a proven track record of only representing the seller (and not the seller & buyer in the same transaction), a strong indicator showing they prioritize their clients best interests over a higher commission.
Other top-producing agents:

84%

of homes sold
Sold to list price ratio
Compared to other top-producing agents, Jim's sold to list price ratio indicates they don't intentionally over or underprice the homes they sell.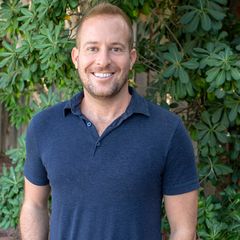 113%
Jim Holt's recent home sales
3 beds 2 baths
1,246 Sq. Ft.
4127 Carol Ave
Fremont, CA 94538
2 beds 2 baths
1,406 Sq. Ft.
99 E Hedding St
San Jose, CA 95112
3 beds 2 baths
1,569 Sq. Ft.
3635 Madrid Dr
San Jose, CA 95132
3 beds 2 baths
1,638 Sq. Ft.
2162 San Rafael Ave
Santa Clara, CA 95051
4 beds 4 baths
2,412 Sq. Ft.
1893 Anthony Ct
Mountain View, CA 94040
3 beds 2 baths
1,295 Sq. Ft.
430 N 14th St
San Jose, CA 95112
3 beds 2 baths
1,390 Sq. Ft.
43 Lorelei Ln
Menlo Park, CA 94025
3 beds 2 baths
1,328 Sq. Ft.
1340 Shasta Ave
San Jose, CA 95126
2 beds 2 baths
1,201 Sq. Ft.
1160 Mission St #1701
San Francisco, CA 94103
Where Jim sells real estate
Jim primarily sells properties in the following cities...
San Jose
Santa Clara
Sunnyvale
Campbell
Mountain View
Menlo Park
Los Gatos
Redwood City
San Mateo
What do clients say about Jim Holt?

We've analyzed 441 online reviews about Jim. Here are what some of their past selling clients had to say...
We just sold our house with Jim's help and have only incredibly positive things to say about the experience
staging was amazing
He was professional, knowledgeable about the market, and had great negotiating skills
We sold a house and Jim was able to advise us on how to make the house sale ready
The work happened seamlessly and quickly
Jim and his team are simply amazing people and damn good at what they do!
If you are looking for a real estate agent I would definitely recommend interviewing him
He was a wealth of information along the way and answered all my questions
it was obvious we were dealing with one of the top real estate agents anybody can hope to work with
He is extremly professional and knowledgeable about the silicon valley market
Best and most professional real estate ever
The house staging was amazing!
Expert in Silicon Valley real estate, very thorough and well-versed in the end to end process
Jim made the process of selling our home seemless and as stress free as possible
Professional Info

Elevate Group
800 W El Camino Real
Mountain View, CA 94040

License #01728682

LinkedIn
Get Jim's consultation
Learn about Jim's marketing plan, key tips to prep your home, and their expert opinion about your estimated selling price.