Sell higher. Sell faster.
The experienced listing agents in your area who are motivated to prioritize your sale and have a proven track record of prioritizing a seller's best interests are the agents who will get you the maximum price in the shortest amount of time. Our vetting process ensures your listing agent has both.
Puts your best interests first
One of the most important things to consider when choosing an agent is their percentage of listings sold where they've represented both the seller and buyer in the same transaction. The agents who have a higher-than-average percentage are the agents who prioritize earning two commissions from one sale, often resulting in a lower price for their selling clients. We analyze an agent's transaction history to confirm that they have a track record of primarily representing the seller (and not the seller and buyer in the same sale). While other platforms ignore this, our vetting process helps you secure an agent who has a proven history of prioritizing a seller's best interests.
Read More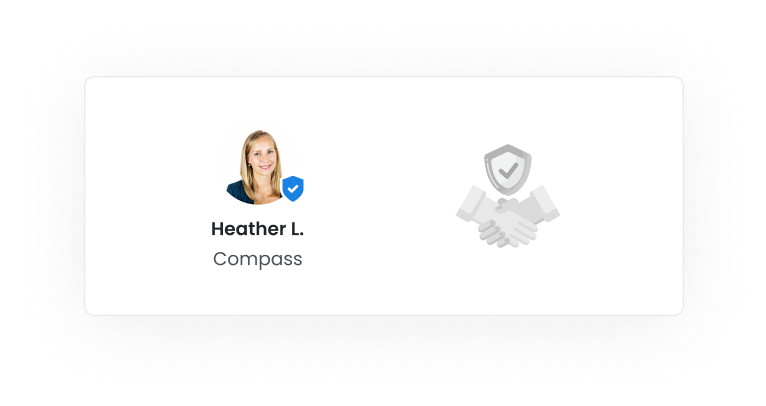 Motivated to prioritize your sale
The exclusive contract you sign with an agent locks you in for months, whether you're pleased with their services or not. This gives real estate agents the security of a commission check and invites the busy ones to put your sale on the back burner. Part of our vetting process is ensuring that an agent will allow you to cancel the agreement at any time, without owing any agent commissions. Our guarantee ensures your agent stays motivated to get your home sold in less time and for the best price.
Read More